Eve has been very busy lately in her garden and around the house. She has been planting and landscaping more than I have ever seen her or anyone I've known. She added a new workshop so that she could work on her sandblasting and her hypertufa. If you haven't heard of hypertufa, it is a mixture of Portland cement, pearlite, and peat moss. This makes something as hard as cement with only 1/3 the weight which is great for making things like this flowerpot.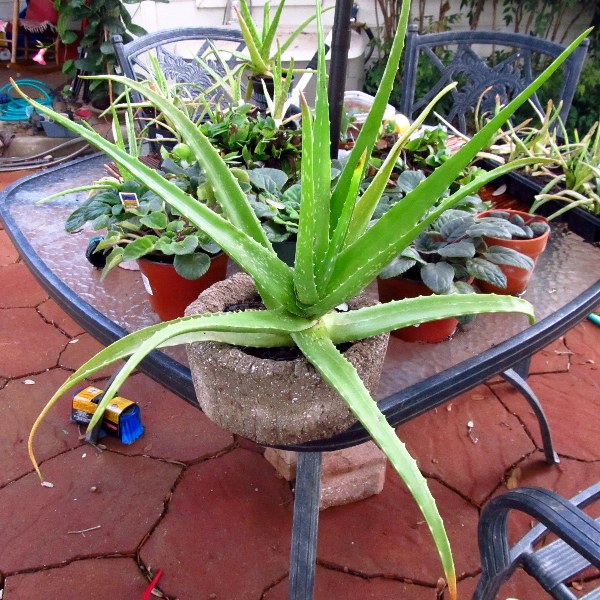 She is really wanting to sell her new creations in the local craft fairs. I'll put more of the craft stuff up later as she gets it ready... right now we are gearing up for a huge astrology convention in New Orleans so the other crafts have to wait. But let me show you around the house and garden a little bit.

Click the image above to see a HUGE version of it... over 3 MEG supersize.
This is the way the front of the house looks now. It was just dry dirt with a few sprigs of grass here and there only a few months ago. Eve doesn't like grass and doesn't like to mow... so she has vowed to transform the whole front lawn into a wonderland. And I believe that she has really accomplished it nicely. The biggest change has to be the back yard however.
Apple Quicktime
plugin, you can take a complete 360 degree tour of what it looked like when her daughter Natilie was down last month here:
CLICK ME
I just finished another complete 360 degree tour in even higher resolution so you can zoom in and really take a look around, here is the link for that page:
CLICK ME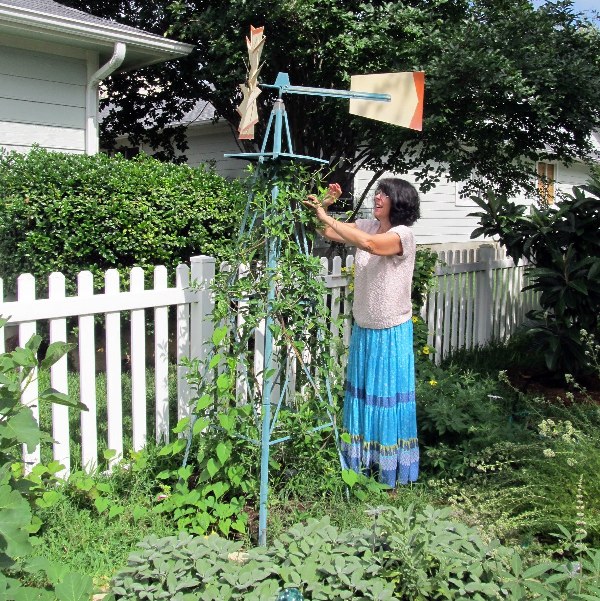 Here you can see Eve tending to her vines which should start to flower nicely in a couple of months. She has the garden planted so that there are flowers all year long. I do not recall a single day when there was not at least one plant blooming. She puts several hours per day into the care of the garden, and I really appreciate it and all the work she does.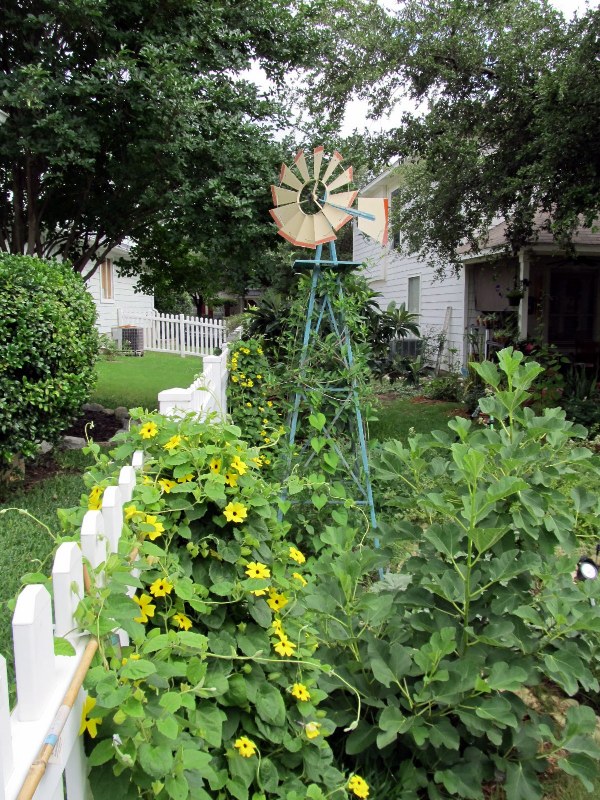 The whole yard is a real wonderland... now we just have to see how it all handles the Texas heat and the drought. So far this year has been much better than last year... but things can change quickly here in Texas so we will watch and wait.
Thanks for joining us, I hope you will visit again on the next update too!